Stampa questa pagina
All About Us
How it all began...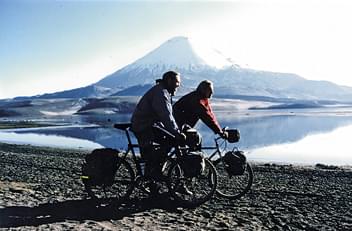 It was the snow-storm in Chile that did it. We were on a year-long cycling trip through South America and had been overwhelmed by the whole experience: amazing places, stunning landscapes, incredibly varied cultures, fabulous food, great friends - we were having the time of our lives!
But you know what it's like when you're rarin' to go but have to sit still - you dream. And what we dreamt of as we sat, high in the Chilean Altiplano, waiting for the snow-storm to pass, was a company that would give other people the same opportunity - and Saddle Skedaddle was born. That was back in 1995 and we're still utterly convinced that cycling is the best way to travel and explore, and that with the right support and guidance, anyone can make that trip of a lifetime.
That commitment and enthusiasm for travel is as strong as ever, which is why we're always looking to add new routes and countries to our cycling holidays across the world and why we love catching up with our customers about their exciting Skedaddle holidays. Although we're a bit bigger than we were then (and not just our waistlines!) we're just as passionate about making sure all our holidays have those same life-affirming ingredients we found in that Chilean snow-storm.
Whatever your passion, whether road cycling, mountain biking, leisure or family cycling, small group or self-guided. We take great care of all those who travel with us to make sure you enjoy the Skedaddle holiday experience.
Andrew and Paul
And how it continued ...
Born in Sardinia from British parents, Naomi took off studying, working and being immersed in nature in different parts of the world. She then returned, 23 years later to her beautiful Island, with the desire to share with others the passion of the outdoors, exploring new places and interest in sustainable lifestyle. She has put together cycling, walking and sea kayaking trips with her local knowledge and support of Sardinian people and has provided many fantastic holidays, taking care of every detail. The result is Skedaddle Italia Srl.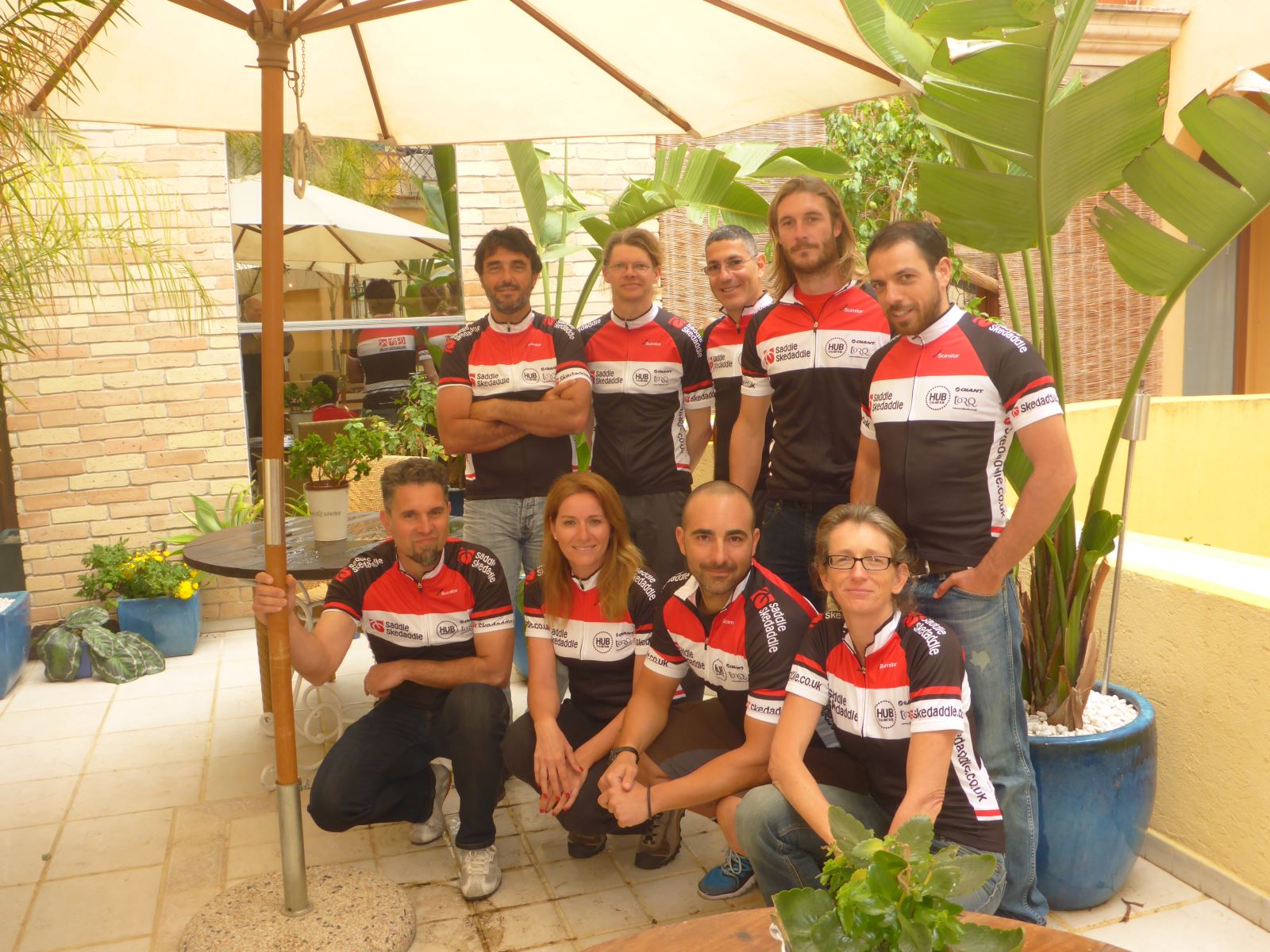 Skedaddle Guides
Over the years we've built up a diverse team of guides both in Italy and overseas that ensure your Skedaddle cycling, walking and kayaking experience is the very, very best! Our guides take care of all of the daily planning and organization, leaving you free to get on your bike/kayak/boots and enjoy the day. All are friendly, approachable, always willing to help and happy to give advice and tips.
Chief Guide Steve Woods explains what it takes..
What is your background and why did you become a guide?
Before becoming a guide I spent a lot of time travelling, climbing, walking or on my bike. When I looked at changing my career the plan was to find a way of working that allowed me to do more of what I enjoyed. I decided to become a professional bike guide. I wanted to be able to offer a fully insured and qualified professional service so I trained as a guide, a coach and a mechanic. I've now worked for Skedaddle for 10 years and am responsible for guide training alongside my work guiding trips and running our bike store in the Lake District.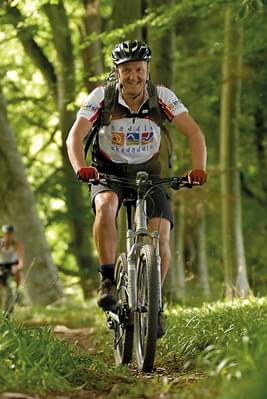 What makes a good guide?
We get a lot of people telling us how fast they are and what races they've won, but that really isn't important. We are looking for people skills and a strong character. Someone who can problem solve and also interact well with clients, other guides and the many people we work with on a trip. Cycling skills are easy, they can be added later. The key role for a guide happens way before the trip has even started. A guide who is well prepared and knows the right things have been put in place can be relaxed when the trip starts. I tell people if a guide looks like they are having fun and enjoying themselves it's evidence that they have worked hard and done their job right.
What qualifications do Skedaddle guides hold?
All our guides hold the MIAS Level 2 qualification. We do an in-house training week every year and have around 50 guides, many of whom are based in Europe. It is a great opportunity to share experiences and information as well as keeping our outdoor first aid qualifications up to date.
What makes the job enjoyable?
No matter what level of rider you are working with, from a complete beginner to an experienced rider, there is a huge amount of satisfaction in seeing how they change and develop from the time they arrive on a trip to the time they leave. Although based in the Lake District, I spend a lot of time guiding abroad and every trip is completely different. You are meeting different people and dealing with different challenges. I get a real buzz from that and really, when you stop getting that buzz it's time to stop being a guide.
Join the Skedaddle guide team?
The Skedaddle guide team is made up of a mixture of Sardinian-based and overseas guides. We recruit Italy-based guides in small numbers year round. If you think you have the right mix of experience, skills and attitude, please send a copy of your current CV (highlighting all the relevant areas) and a short covering letter to Naomi Lindfield, Product & Operations Manager - naomi@skedaddleitalia.it